Paying too much child support?
If you are going through a divorce, paternity or child support modification case in Florida and you suspect that the amount of child support you have to pay is too high, then the "10 Tips on How to Pay Less Child Support" guide may have information that could potentially save you thousands of dollars.
Florida Child Support Calculator was created to help people like you better understand how child support is calculated. However, understanding how the calculation works is only part of the puzzle.
There is more to the child support calculation than just sticking your income into the calculator. There are different factors that non-attorneys (as well as some attorneys) miss. This lack of knowledge could be extremely costly.
That's where the 10 Tips guide comes into play. In the guide (which is an instant download), you will be provided information as to what goes into the child support calculation along with tips on how to pay less child support.
Each state has their own set of laws. The 10 tips provided in the guide are specific to Florida law and are provided in a format that a non-lawyer can understand.
Below is the Table of Contents to the guide.
Table of Contents
Tip 1: Avoiding the most common math mistake
Tip 2: How is gross income calculated…what goes in and what stays out
Tip 3: The impact of overtime, bonuses and commissions
Tip 4: What are the allowable deductions from gross income…yes, there is a big difference between gross and net income!
Tip 5: Can I deduct support payments from gross income
Tip 6: What is the impact of health insurance on child support
Tip 7: What is the impact of daycare on child support
Tip 8: Who gets to claim the kids
Tip 9: Deviating from the base amount
Tip 10: Time-sharing and the 20% rule **Not understanding this tip could potentially cost you thousands of dollars over the course of your child support obligation!**
Appendix A: Florida Statutes Section 61.30 – Note: This is the section of the law that the court primarily uses in assessing child support in Florida.
Appendix B: Blank Calendars to map out time-sharing – Note: This is a supplement to use with Tip 10.
Click the Buy Now button below to get immediate access and join the hundreds of others who have already downloaded the guide!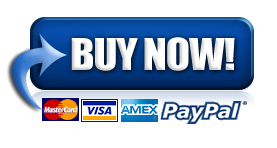 Your complete satisfaction with the guide is very important to me. If for any reason you are not satisfied, please let me know within 30 days of your purchase and I will gladly refund your purchase price.